Welcome
My name is Susan Levin and I am a licensed psychologist in private practice in Madison, Wisconsin.  I provide counseling services to individuals and couples who want to make a change, need support during a difficult time, or wish to pursue body-centered therapy methods.
Clients often come to see me when they feel lost, stuck, or overwhelmed.  I strive to help clients identify and explore the foundation of a challenge or issue so that they can effectively achieve deep and lasting change.  My work is rooted in my belief that our bodies and minds are designed to heal, and we can get stuck when those innate processes are interrupted or ignored.  I use an integrative approach to help strengthen the client's inherent wisdom and ability to heal, with an emphasis on self-awareness, skill-building, and the mind-body connection.
Much of the therapy work I do with clients is short-term (10 sessions or less).  I also see clients longer-term when their concerns or struggles naturally need more time to resolve.
Some of my specialty areas include:
♦ PTSD and trauma recovery
♦ Anxiety
♦ Depression
♦ Grief and loss
♦ Working with LGBTQ populations
♦ The application of mindfulness, narrative, DBT, and interpersonal therapy modalities to strengthen self-awareness and emotion regulation
♦ The use of EMDR and Brainspotting to address issues that go beyond traditional talk therapy
Making the decision to start therapy is an important step when you are struggling beyond your means.  It is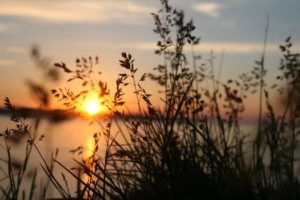 essential to find a therapist who is a good match for your needs and personality.
On this website you can learn more about my training, areas of specialization, and therapy style.  I offer free initial phone consultations to hear more about what you are looking for and answer any questions you may have.
I look forward to hearing from you, and  I wish you wellness in whatever path you choose.