What is Brainspotting?

Brainspotting (BSP) was developed by Dr. David Grand and attends to the body and central nervous system to deeply access and reprocess unresolved trauma or concerns.  BSP is based on the premise that where we look affects how we feel.  The position of the eye is seen as a direct pathway to information housed in the body.  The power of brainspotting comes from the combination of: (1) the meaningful impact of a safe and present witness to the process, and; (2) the intuitive positioning of the eye while deeply attending to unresolved material.  While similar to EMDR, the methods and biological premise of brainspotting are different.  For more information you can visit https://brainspotting.pro
I also trained with Dr. Lisa Schwarz who developed the Comprehensive Resource Model (CRM).  This model follows many of the methods of brainspotting and also incorporates more resource-building, visualization, and therapist involvement.  For more information on this method, you can visit http://comprehensiveresourcemodel.com
When is Brainspotting helpful?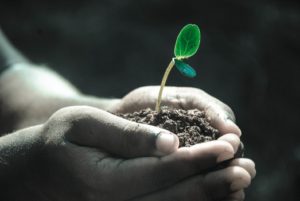 BSP is helpful for almost any concern or issue.  It is a very intuitive and flexible method, so one could potentially use it at any moment.  BSP assumes that we are actually ALWAYS brainspotting, in that our eyes are constantly moving to help us process information.  In formal practice common applications would be for PTSD and trauma, anxiety, depression, emotional or relational distress, confusion or lack of clarity on an issue, chronic pain or disease, unresolved grief and loss, or other adjustment concerns.
The Comprehensive Resource Model is particularly helpful for clients who struggle with emotional overwhelm, dissociation, or clients who prefer more therapist involvement.
What does a Brainspotting session look like?
Before our first BSP session, I will take time to explain the method to you and answer any questions you have.
BSP sessions are either planned ahead of time or agreed upon at the beginning of a session.  If we decide to use BSP in that session, the majority of the session is dedicated to using the BSP method (30-45 minutes), with time at the end of session (5-10 minutes) to debrief.
The client is always "in the driver seat" of a BSP session, and can always take a break or choose to stop for any reason.
How does Brainspotting work?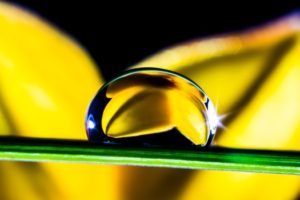 There are different theories about what is biologically and energetically going on in a BSP session and why it is effective.  Dr. Grand believes that the compassionate witness of the therapist is at the heart of what makes BSP an effective tool.
With a solid therapist/client connection in place, the focused attention to an issue and a strategic eye position initiate deep processing.
With BSP, the client can revisits triggering material while in a relaxed parasympathetic state.   This can allow the necessary brain and body structures to effectively reprocess the material.  In talk therapy, revisiting the material sometimes activate a sympathetic (flight/fight/freeze) response.
What are the risks of Brainspotting?
Clients may cry and/or feel tired.  I take special care to make sure clients feel empowered by and prepared for their sessions so that potential strong feelings remain manageable.
What are the benefits of Brainspotting?   
There are many benefits to BSP.  A few main reasons people choose or prefer BSP include:
♦ BSP can be used to target a specific issue or concern.
♦ BSP can help improve self-awareness, the mind-body connection, self-soothing, and stress-reduction.
♦ Because BSP works through the body and central nervous system, the client does not have to "know" or "understand" their issues clearly – your body will do the work and knows what to do.
♦ BSP can be effective for certain concerns and ailments where talk therapy has not been successful.
♦ Because BSP works through the body, clients can often work through very sensitive matters without having to "tell their story" or share material that makes them uncomfortable.
♦ Many complex issues can be resolved in 6-10 BSP sessions, making it an efficient method and affordable commitment.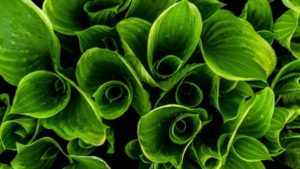 I am not interested in Brainspotting… Can I still see you for therapy?
Certainly, yes!  I do not use BSP with all my clients.  And even if BSP is my recommendation, I always trust the client to decide if BSP is something they would like to try or continue.